Roll over image to zoom in









Description
Description:
The automatic sleep apnea therapeutic device Auto CPAP is mainly used for treatment of 
obstructive sleep apnea -hypopnea syndrome (OSAHS) in the clinical and at home.This 
device can provide a continuous positive airway pressure.the professionals set a corresponding 
airway pressure according to the users' sleeping apnea degree to provide the treatment.
The device has 2 working mode CPAP and Auto CPAP,when the device is set to Auto CPAP,the 
device will track every breath during sleep,automatically adjust a proper output pressure for user 
to make a comfort treatment;While the device is set to CPAP mode,then the machine will run at the preset fixed pressure.
Features:
One button easy quick operation
Wide pressure range from 4~20 cm cmH2O can be freely set
The function of Ramp allow patients to fall asleep more comfortably
Automatic leak Compensation: users' movement or the wrong way to wear mask may cause 
airflowleak during sleep. The pressure will reduce because of airflow leak. This device can autodetect leak, and 
make compensation to ensure the pressure;
Auto -altitude compensation: the pressure can be adjusted according to altitude to ensure the pressure of the apap;
Alarm for cutting down the power: the device will give out alarm when the power cut down, it can exclude any danger.
USB port for data communication.
Environmental Specifications :
| | | |
| --- | --- | --- |
|  Item | Work | Store |
| Temperature | 5°C-35°C | -20°C-60°C |
| Humidity | 15%-95%(No condensation) | 15%-95%(No condensation) |
| Atmospheric Pressure | 77-101kPa | Inapplicable |
Parameters:
Pressure

4cmH2O-20cmH2O  ±0.5cmH2O Step with 0.5cmH2O

Ramp

0-60 Minutes

Auto On/Off

On/Off

Humidifier

0 level     Off

1 level    45°C

2 level    50°C

3 level    55°C

4 level    60°C

5 level    65°C

System Time

24 hours

Back Light

30seconds,60seconds,90seconds,120seconds,150seconds,

240seconds,330seconds,420seconds,510seconds,600seconds
Electrical Specifications:
Power Adapter

Input 100-240V,50-60Hz,1.7A

Output +24V,2.5A

Type of protection Against Electric shock

Class II Equipment

Degree of protection Against Electric shock

Type BF Applied Part

Degree of protection Against Ingress of Water

IPX1
Physical Specifications:
| | |
| --- | --- |
| Dimension | 255mm*170mm*112mm |
| Weight | 2.0kg |
| Water Capacity | MAX 200ml |
Package list:
Host ×1
Water chamber ×1
Power adapter ×1
Filter ×2
Tubing ×1
Mask ×1
Instructions ×1
Traveling bag ×1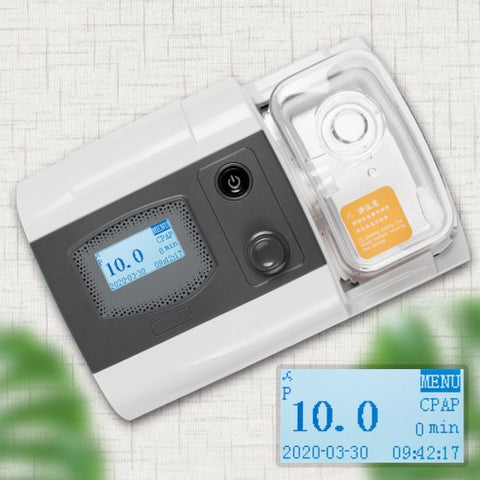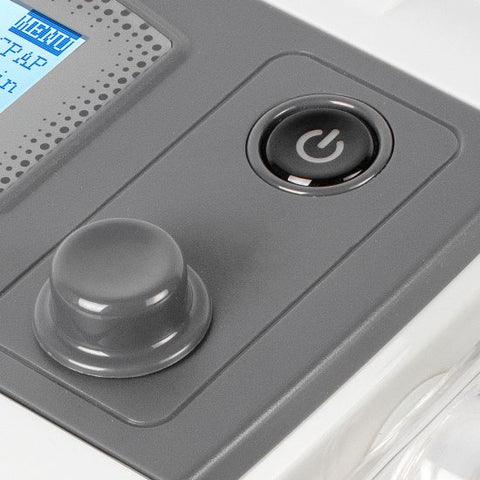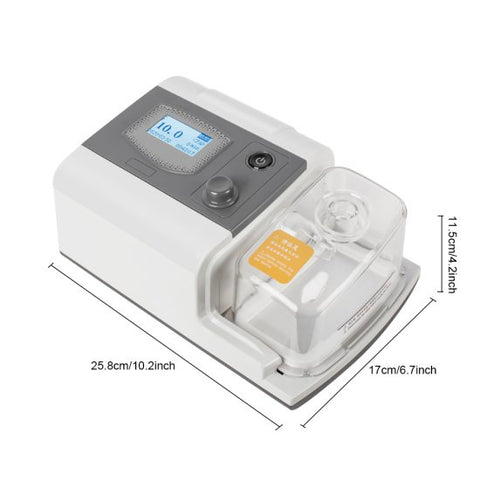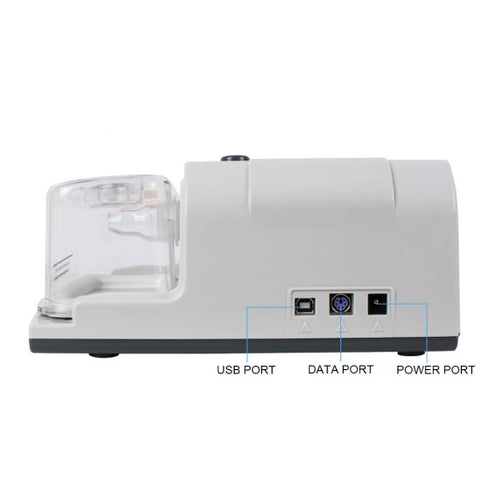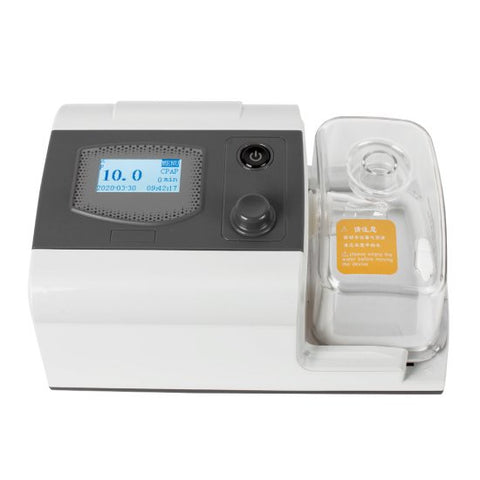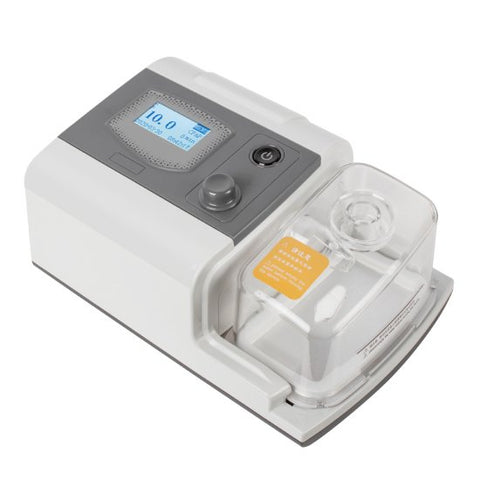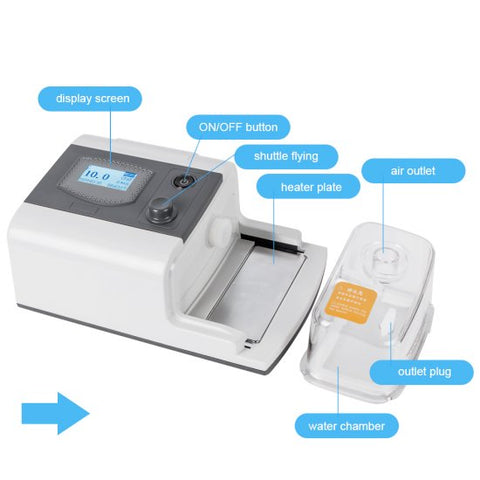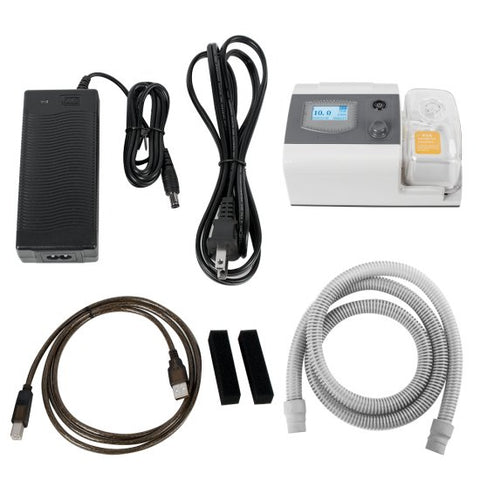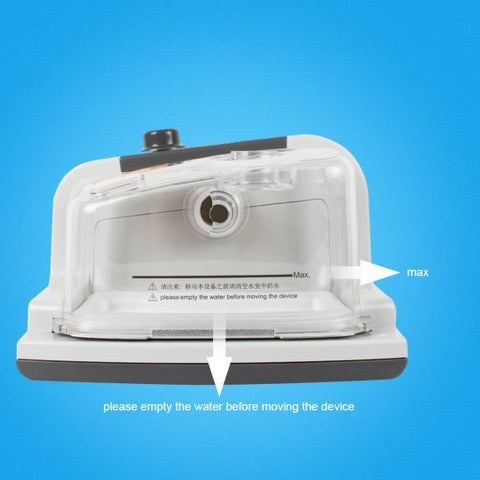 Payment & Security
Your payment information is processed securely. We do not store credit card details nor have access to your credit card information.