Roll over image to zoom in

Description
Working Principle:The specially designed micro-current pulses are transmitted to the central nervous system of the brain through the hands,which stimulates nerve cells to secrete substances related to sleep and promote sleep.
Sleep Aid:It helps people with poor sleep quality and helps you fall asleep as soon as possible.promotes it's relaxation and release of stress and improves the quality of your sleeps.
Advanced technology:Microcurrent stimulates neurotransmitters in the cerebral cortex to regulate mood and thus promote sleep.It can help you fall asleep quickly or focus on brain waves instead of sound. If you have trouble falling asleep and getting up, it will be a good help.
Mini size:Our mini and handheld device can directly enable safe and painless physical treatment when you hold it, staying away from drugs, no side effects caused.
Easy Carry:It weighs only 40g and is extremely light, making it easy to carry out business trips or journeys,Convenient and easily fall asleep during business trips or journeys.
Easy Use:Two available operating modes, just press the power button to adjust the mode. Pulse intensity can be adjusted as needed.
Specifications:
Material: ABS+Stainless Steel

Color: Gray/Green/Orange(Optional)

Battery Capacity: 500mAh

Input Voltage: DC 5V/1A

Working Power: 0.5W

Charging Interface: Micro USB

Product Size:25×32×70mm
Net Weight:40g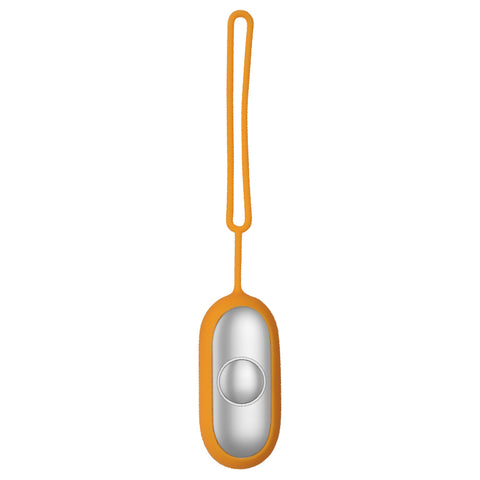 Payment & Security
Your payment information is processed securely. We do not store credit card details nor have access to your credit card information.