Roll over image to zoom in






Description
Introduction
1.Oxygen Concentrator
Features:



Adjustable oxygen concentration: supply continuous flow 1-7L/min adjustable, provides a stable 93%±3%(1L) pure oxygen flow. two people can simultaneously absorb oxygen.

Big LED color touch screen display, easy operation real-time display flow, and time change so that the elderly can see it more clearly.

Intelligent time accumulation function: 0-999 minutes timer range, easy to record oxygen time;

Long Work Time, continuous 48 hours of continuous electric oxygen supply, convenient for users to absorb oxygen for a long time.

Design with the voice function, can real-time broadcasting every operation, the function can turn off.

Anion functions to purity the air around you for clean oxygen inhalation.

Infrared remote control function within 6m, convention to control the machine.

Intelligent alarm function, compressor fault alarm, and power failure alarm make your more reassuring.

Intelligent noise reduction system, running noise is less than 45db,won't disturb sleep while oxygenating.

Humanized portable handle design, so that can carry it everywhere.
Potential Users:
The elderly: Improving brain functioning as they develop dementia and other conditions.

White-collar women: Skincare, Skin nutrition, and elasticity maintenance, Reduction of sub-health status.

Pregnant women: Helpful to fetus development.

Businessman: Relaxing physical and mental tension, Improving physical ability, Reducing sub-health status, and improving work efficiency.

Students: Improving remembrance and reducing mental fatigue.
Specifications:
Oxygen Concentration:30%-96%(±3%) adjustable

Input Power:120W

Applied Voltage: AC110V/60Hz, AC220±22V50Hz

Environment temperature: 10-40°C

Relative humidity:≤80%

Atmospheric pressure range: 869hPA-1060hPA

Dimension:10.47×9.05×11.6inches1S

Net weight:13.221b
Package Included:
1 x Main oxygen concentrator generator

1 x Nasal Oxygen tube

1 x Remote control

1 x Power cable

2 x Filter felt

2 x Filter sponge

1x User Manual
Note:
This is supplementary medical equipment and is not intended for serious disease or those who stay alive solely on medical oxygen.
The oximeter color is random. If you need to specify, please leave a message.
2.Oxygen Tube(5 pieces)
Features
Even short-term use of an oxygen cannula can cause soreness or irritation around the face and ears. Our nasal cannulas are made of a soft, flexible material to cause less friction and pressure on the skin.

Longer-length tubing is recommended for home delivery oxygen. Shorter-length tubing connected to a portable oxygen source is best for on-the-go users.

Breathe easier knowing your nasal cannula tubing is crush proof. Our tubing is designed with a multi-channel interior to help maintain strong airflow
Product description
| | |
| --- | --- |
| product name | Disposable oxygen tube |
| Material | PVC |
| thickness | 1.2mm |
| Shelf life | 2 years |
| Types of | Double nose |
| length | 2M |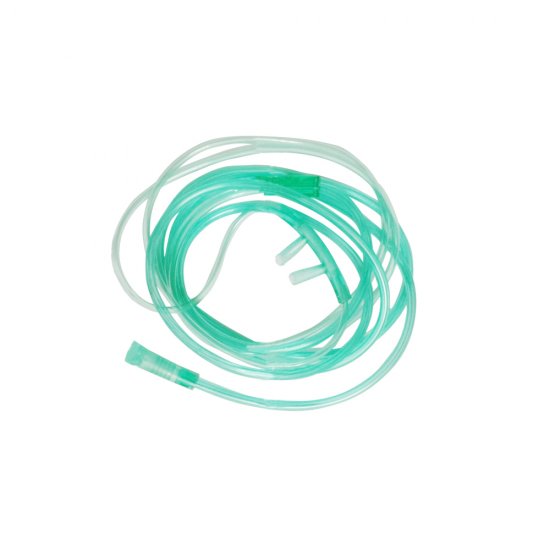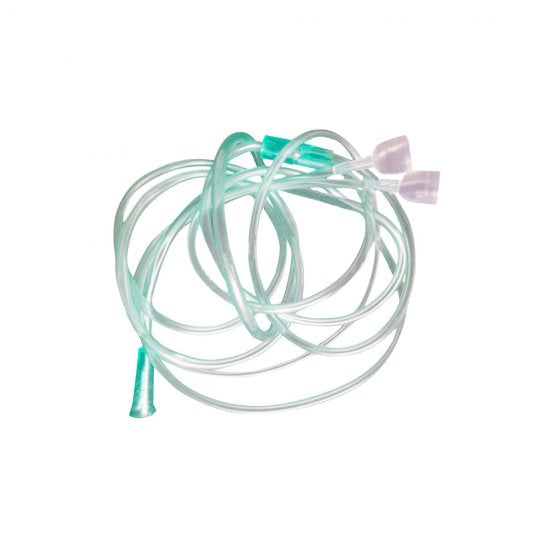 Payment & Security
Your payment information is processed securely. We do not store credit card details nor have access to your credit card information.
While it is portable it is larger than other portable concentrators.
It is adequate & provides oxygen via nasal cannula but I will advise you that it sounds like puffs or chugs of a train. It is noisy needless to say & I would not recommend it as a go to for use in a shopping capacity etc. It is efficient enough for my husband's needs when we are away overnight as he only uses oxygen at night. My recommendation are based on my experience as a nurse.
Good stuff
So far this unit has performed above my expectations.Ask me again in 60 days