Roll over image to zoom in
Description
Color?OLED?display,?simultaneous?display?for?testing?value?and?plethysmogram.
The?display?interface?of?OLED?can?rotate?four?directions?whith?six?different?display? modes?after?pressing?the?power?button?for?less?than?0.5s.
Description
The pulse oximeter,based on all digital technology, is intended for noninvasive 
spot -check measurement of functional oxygen stautation of arterial hemoglobi
(SpO2).Advanced DSP algorithm can reduce the influence of motion artifact and 
improve measurement accuracy of low perfusion.
Features
Real-time spot-checks 
Pulse waveform & bargraph display 
Advanced setting for alarm 
Functions of audio alarm and pulse sound 
Automatic power off 
Low power consumption down to 0.3%
50 hours continuous to work 
Low perfusion ≤0.4% 
Low voltage indicator 
Widely used in hospital, home healthcare, oxygen bar, community medical centre, 
alpine area, sports healthcare etc.
Specification
Display 

OLED two color display 

SpO2 

Measurement range: 70~99%
Resolution: ±1%
Accuracy: ±2% (70%~99%), unspecified (<70%) 

Pulse rate 

Measurement range: 30~240 bpm
Resolution: ±1%
Accuracy: ±2bpm or ±2% (select larger) 
Low Perfusion ≤0.4% 

Power

1.5V (AAA size) 
alkaline battery x 2
Supply voltage: 2.6~3.6V 

Working current 

≤30mA 

Automatic power-off 

Automatically power off when no signal in the oximeter for more than 8 seconds 

Dimension & Weight 

58 (L) × 31(W) × 29(H) mm
60g
Packing List
RPO-8B6 Fingertip Oximeter x1
Lanyard x1
English user's manual x1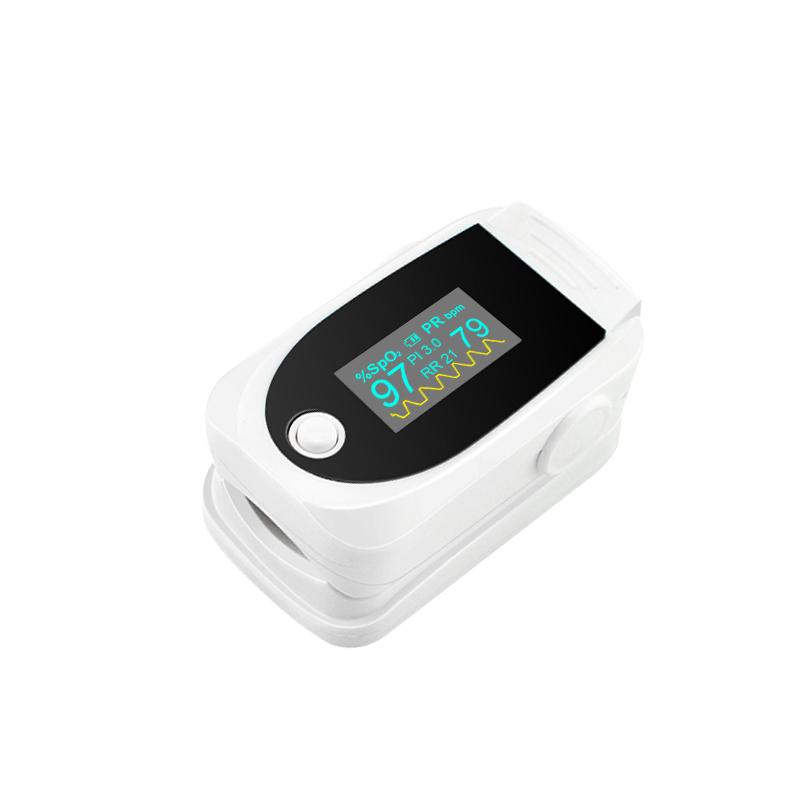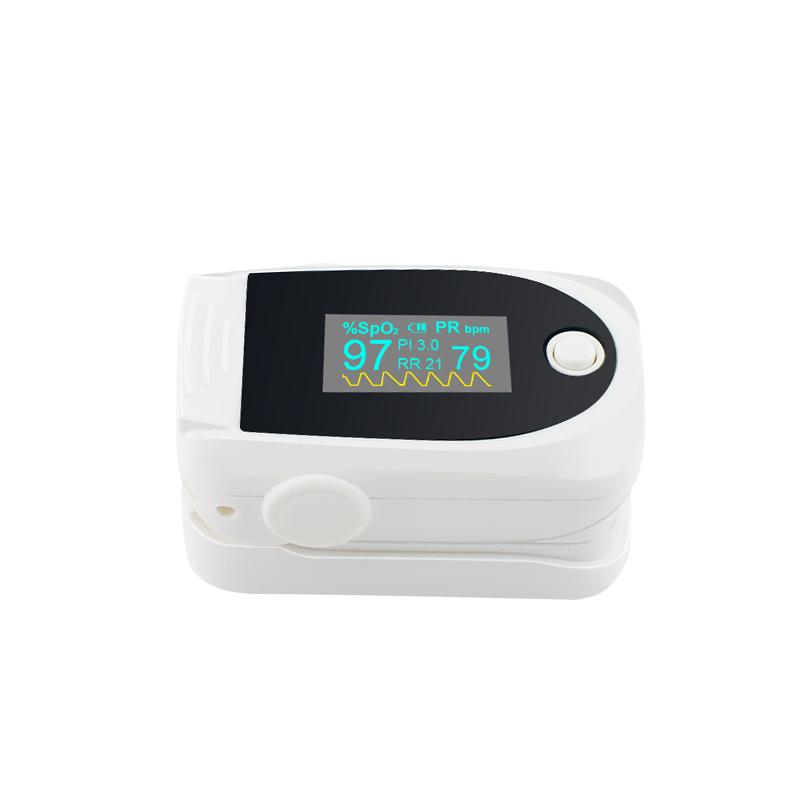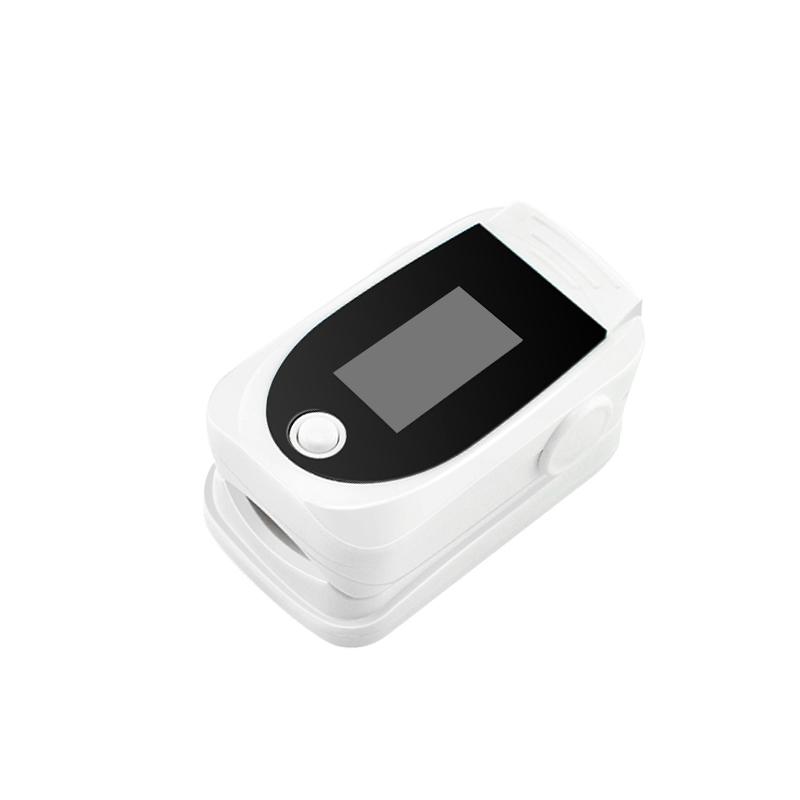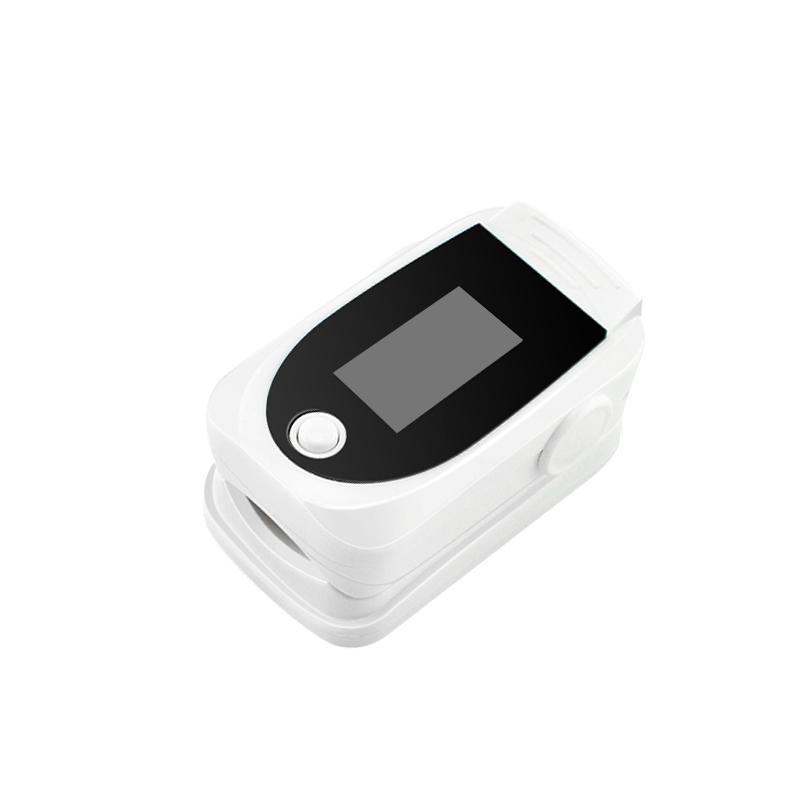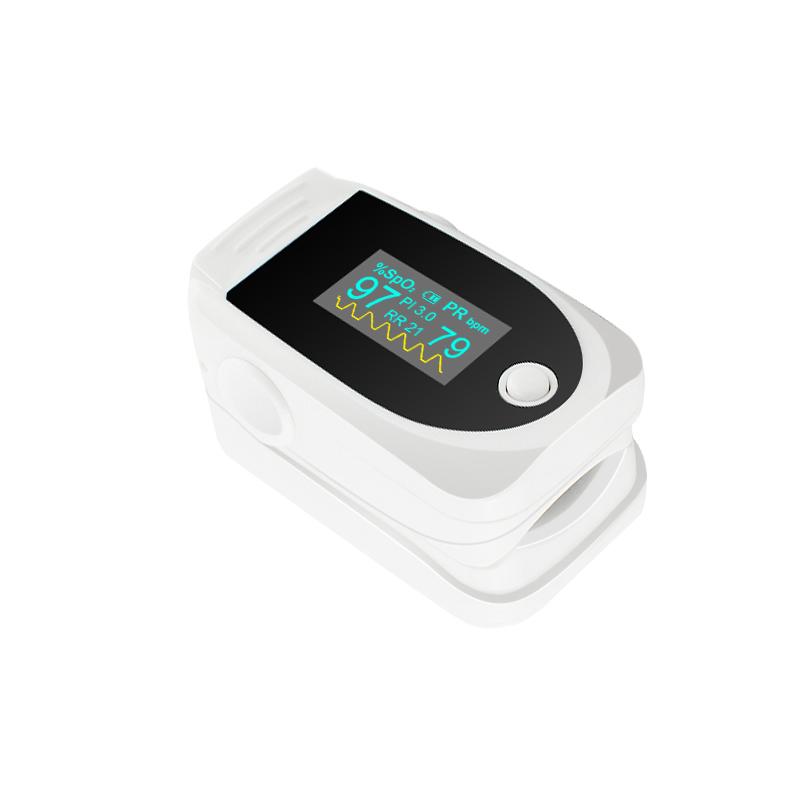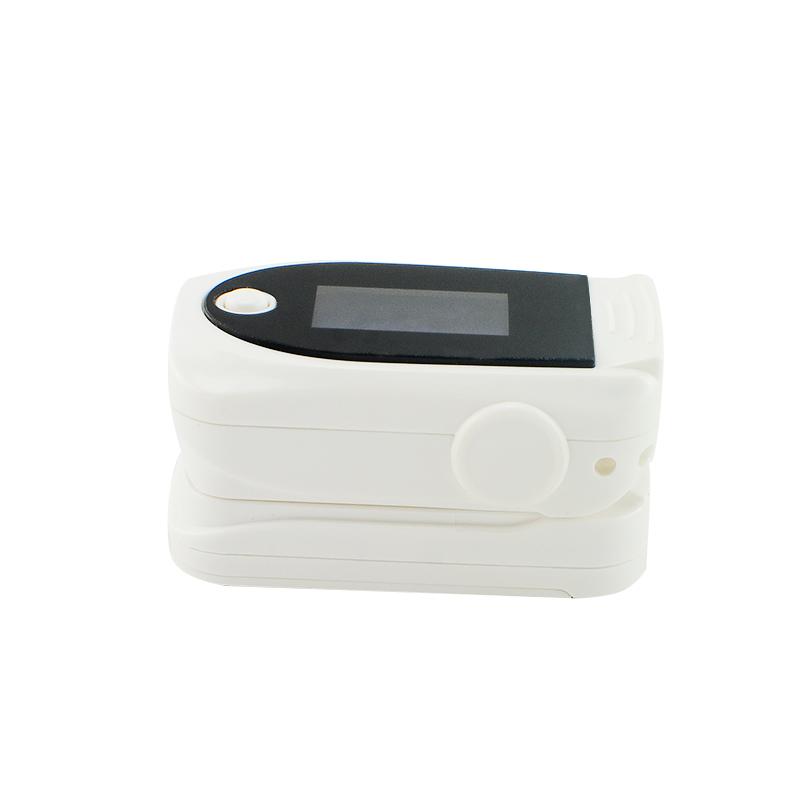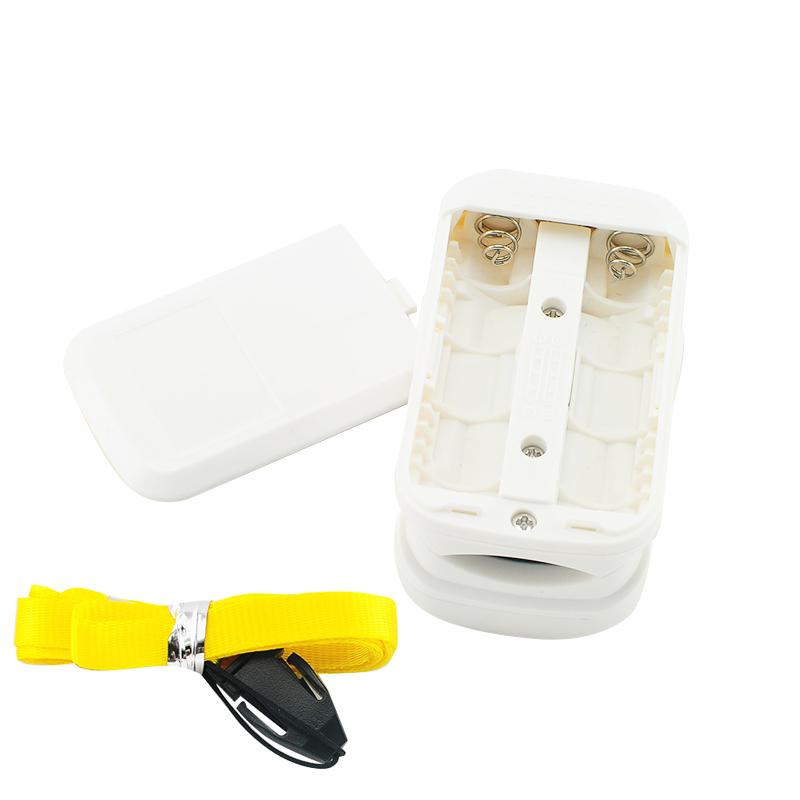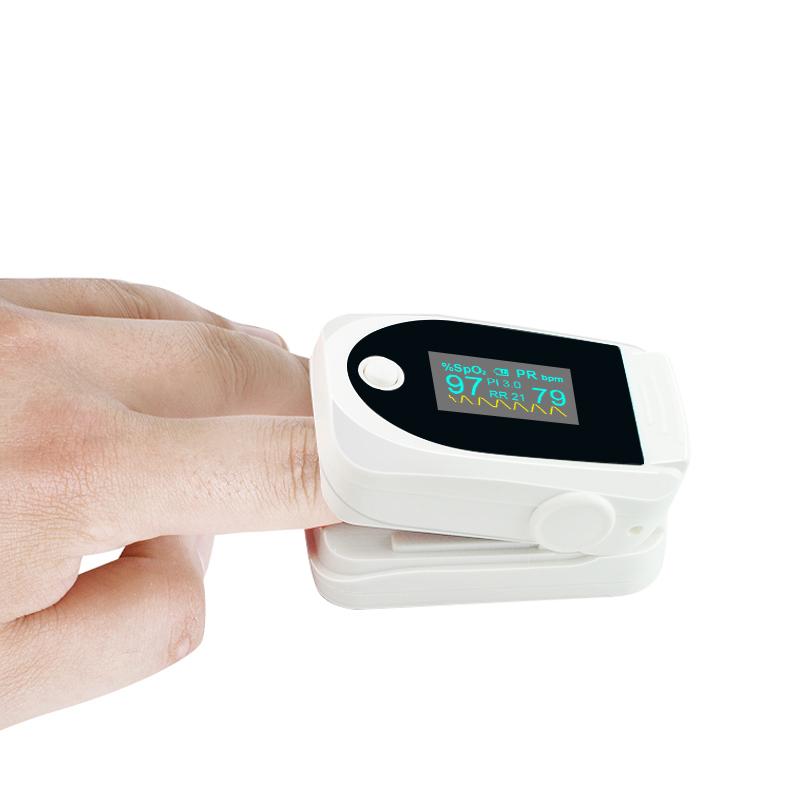 Payment & Security
Your payment information is processed securely. We do not store credit card details nor have access to your credit card information.