Roll over image to zoom in

Description
This is a portable color ultrasound scanner device with high resolution, which has a powerful computer processing platform.
The system is mainly suitable for the diagnosis of abdomen,heart,obstetrics and gynecology, urology, and pediatrics, etc.
It adopts Doppler ultrasound imaging technology, advanced image processing technology and digital integrated graphic management system,and the internal professional measurement software package can fully meet the clinic diagnostic requirement.
Wide selection of multi-frequency transducers for different applications.and the measurement reports will be generated automatically.
Light and compact design for extreme portability.
AC&DC power could satisfy requirements in various conditions.
Main Technical Indexes:
Screen Size10.4 inch TFT LCD
Display mode:B . B : B . B-M . B + MM . M . 4B
Image gray scale:256
Cine loop:≥500Frame
Image storage:64 Images
Scan depth:0mm-240mm
Image flip:Up / down , left/right , black / white
Peripheral Port:USB port : VGA port, VGA Port,Video Port
Power Supply .AC110-240V . 50 / 60HZ
 Image Process:GAMA , Image Smoothen , THI , Histogram , Zoom
Focus:Focus Number , Focus position , Focus space
Weight:3.5 KG including the battery
Page Dimension:0.49*0.35*0.2m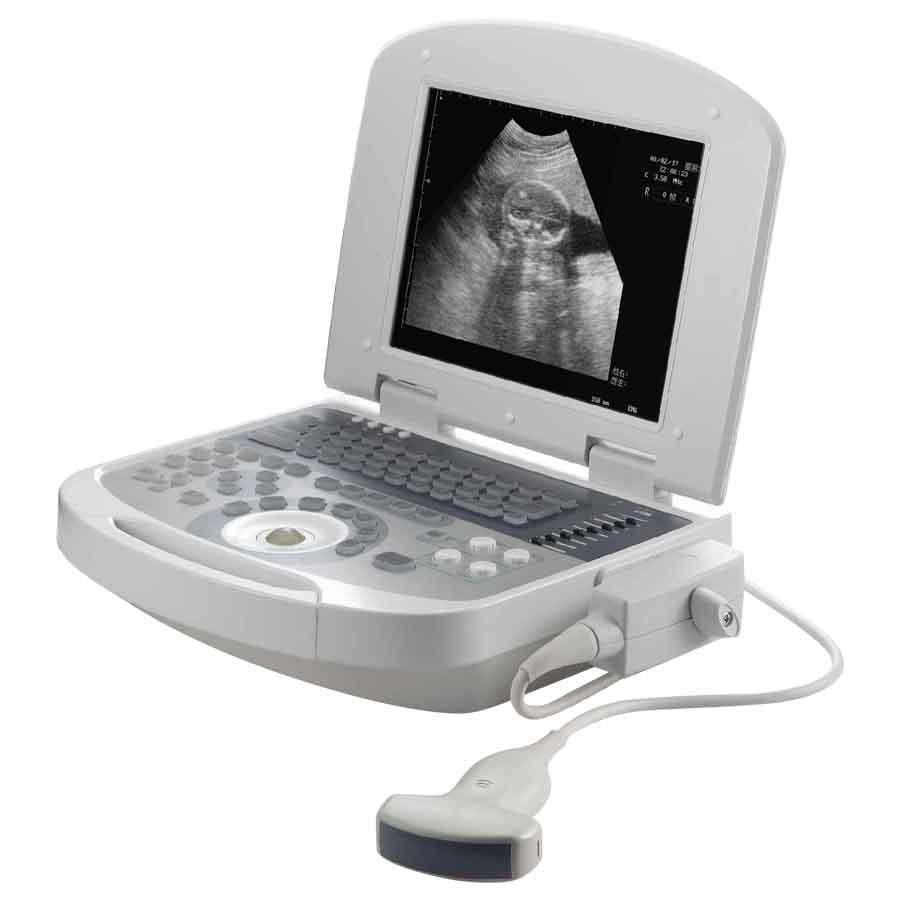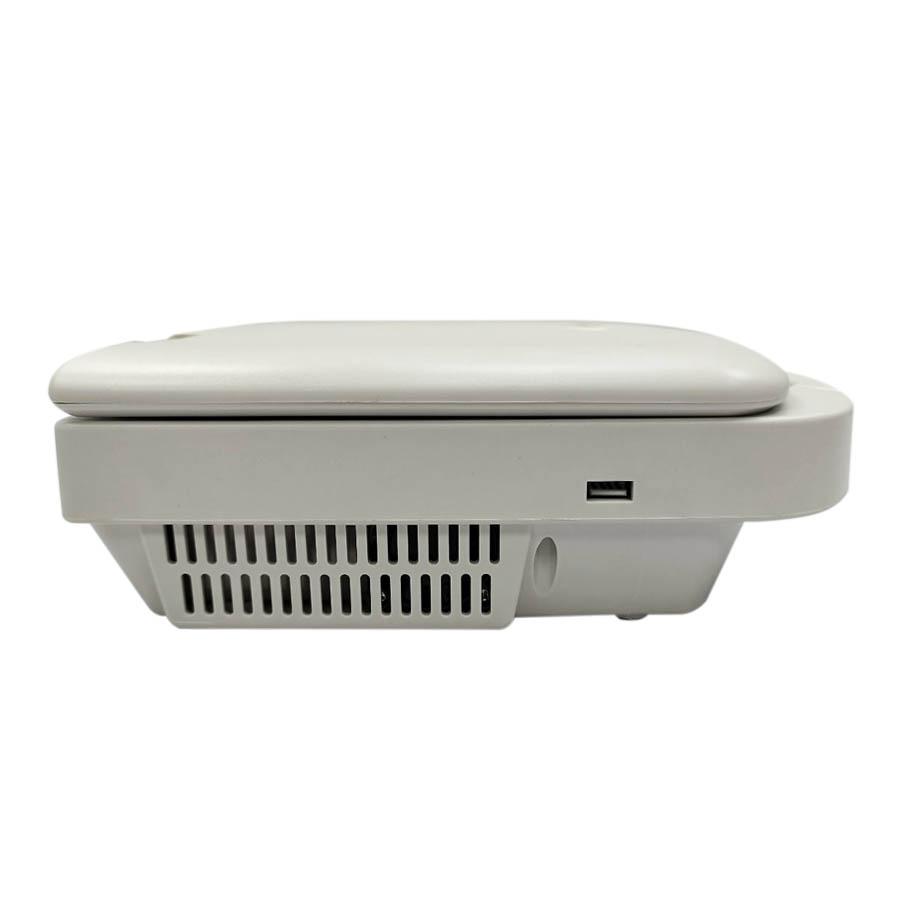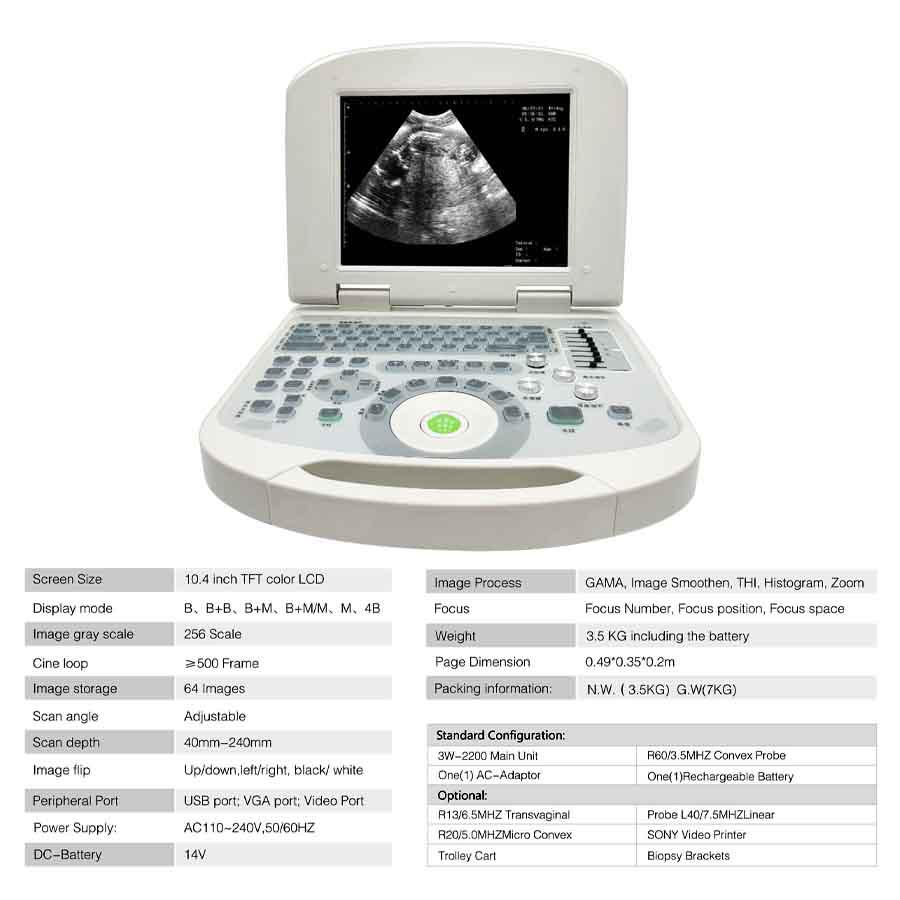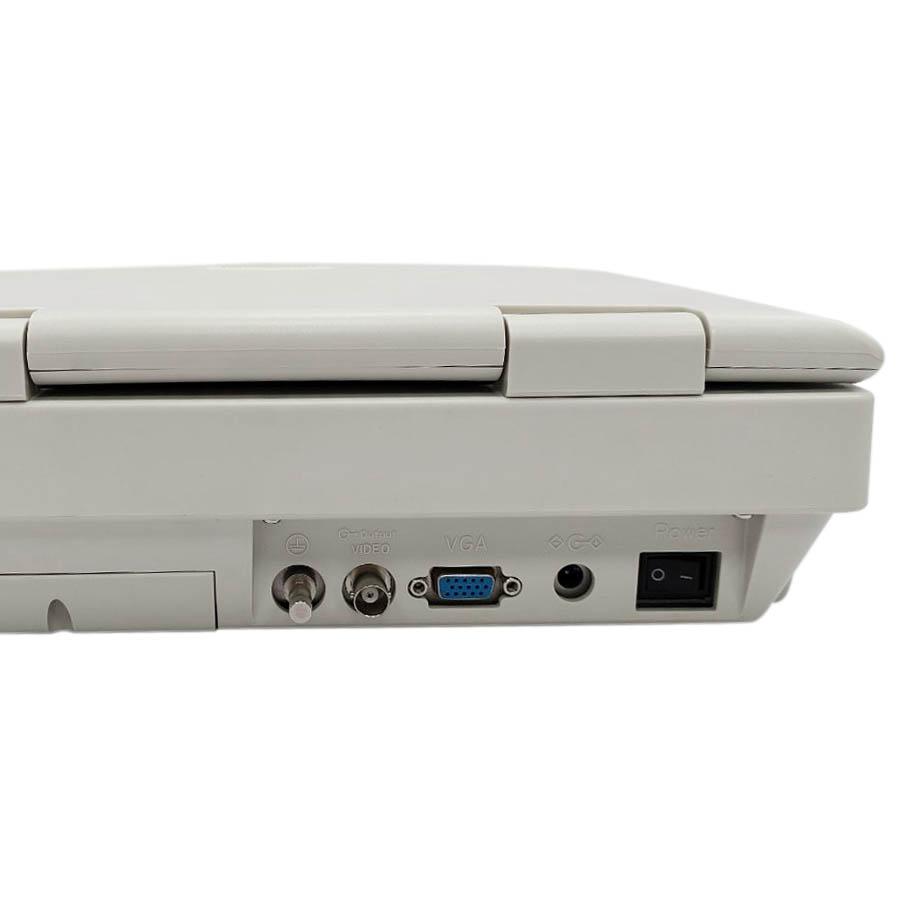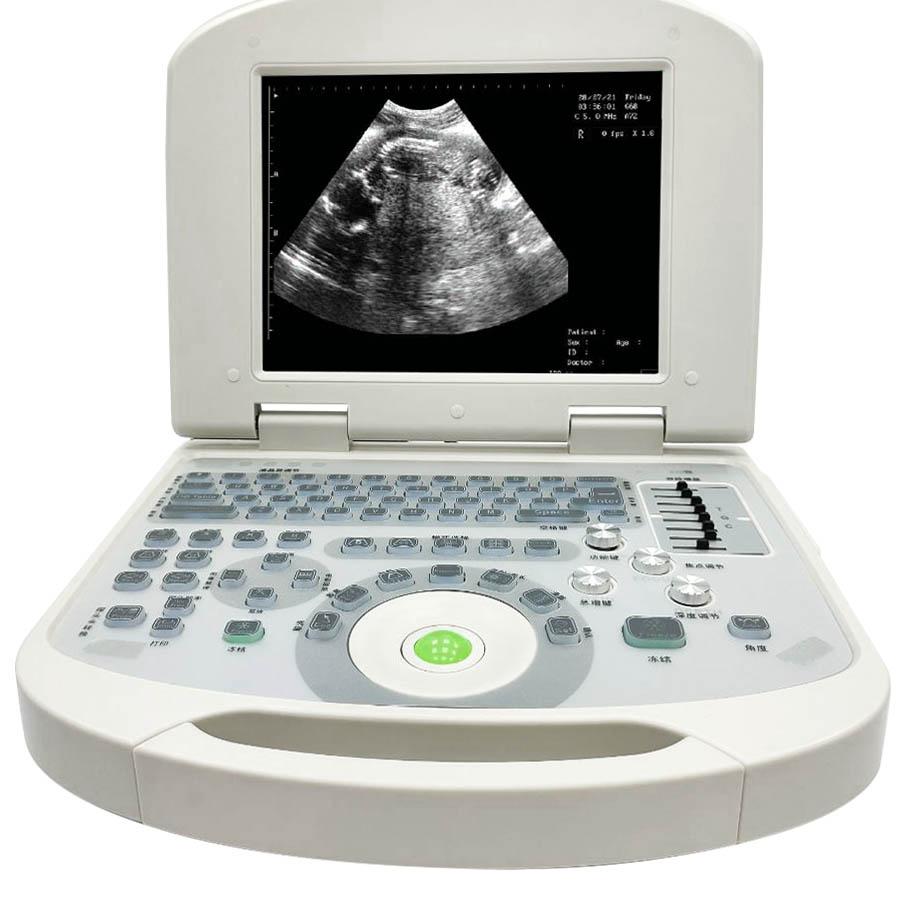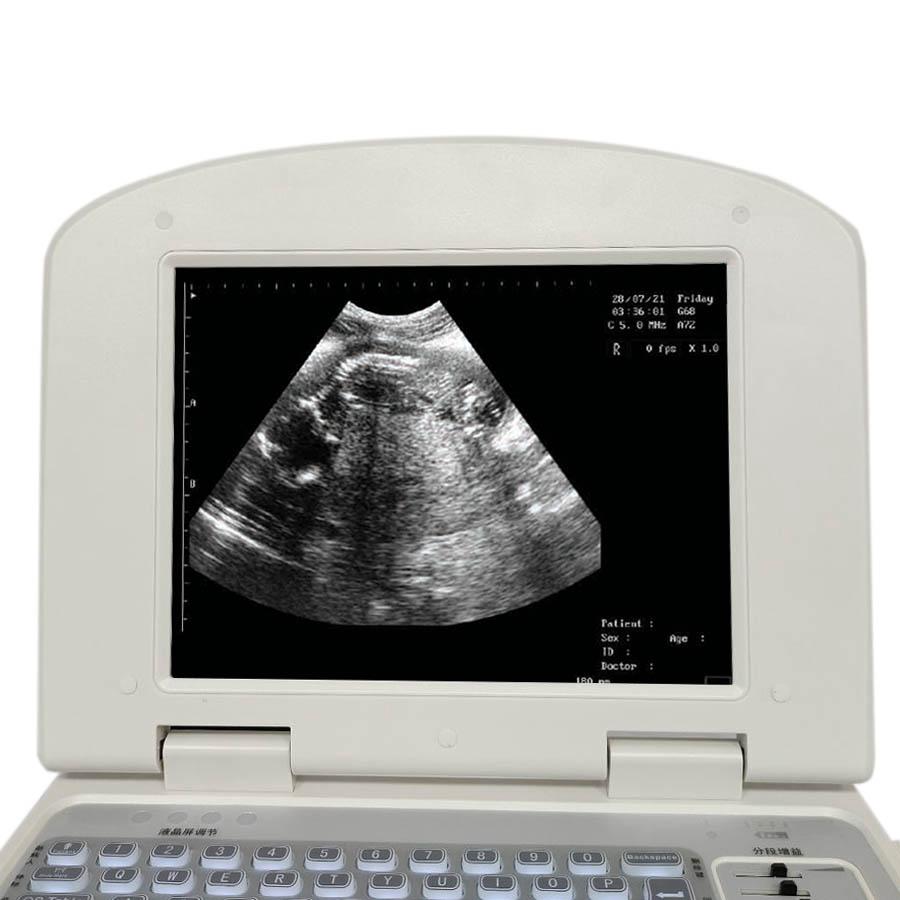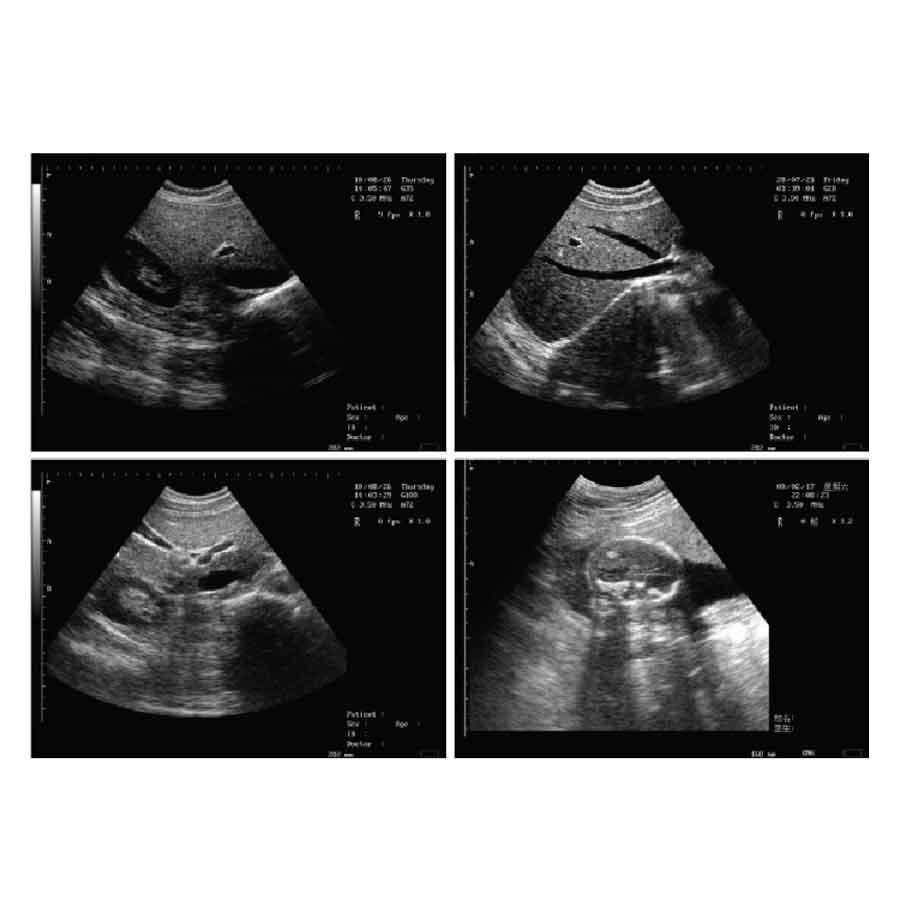 Payment & Security
Your payment information is processed securely. We do not store credit card details nor have access to your credit card information.